What to expect from the GP / family doctor
The Dutch healthcare system has a central role for the family doctor / general practitioner (GP). While the system is relatively unknown in many countries, the Dutch healthcare system ranks amongst the best in the world. After medschool the GP's specialize in family medicine, which takes an additional 3 years. GP's have been trained in a wide range of symptoms and co-operate with the specialists and paramedics in the area.
Maasmedics, your family doctor in Maastricht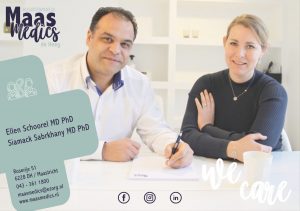 At Maasmedics we welcome all nationalities. We offer consultations in Dutch, English and Farsi. We offer medical care to all age-groups. This includes management of acute diseases/symptoms/emergencies, prevention, paediatrics, women's health, men's health, chronic disease management and mental health care. Also we offer a wide range of services at the practice ranging from minor surgical procedures, IUD placement to blood tests.
Maasmedics is a family company. Both dr. Siamack Sabrkhany and dr. Ellen Schoorel-Sabrkhany have successfully completed the training for becoming a family doctor. dr Siamack studied both in the USA and in the Netherlands. He obtained his PhD at Maastricht University. He has additional working experience in the field of surgery. In addition to working as a doctor he works as a post-doc researcher, aiming to develop a blood test to detect cancer. dr Ellen has additional working experience in gynaecology and internal medicine. She obtained her PhD in the field of obstetrical medicine regarding 'shared decision making'.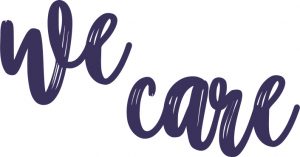 Links with reliable information on GP care in the Netherlands